Prune crape myrtle and panicle hydrangeas while dormant to encourage new growth and strong branch development to support heavy blooms.
Remove mulch a week or two after the snow melts or after your final deep freeze.
Prune spring blooming trees and shrubs right after they finish flowering in spring. Examples include lilac, forsythia, magnolia, rhododendron, azalea, spirea, flowering crabapples, pearlbush (Exochorda) and serviceberry (Amelanchier).
Shape (also called selectively prune) summer blooming shrubs by removing up to one third of the oldest shoots all the way to the ground to improve vigor.
Remove any damaged, dead or diseased stems as soon as you start to see them. Also remove branches that may cross and rub against one another.
Do a little light shaping of broadleaf evergreen shrubs such as loropetalum and disylium. Generally these plants will not require much pruning.
TIP: Enjoy the first fragrance of the season from Snowdance™ Tree Lilac and Double Mint Gardenia.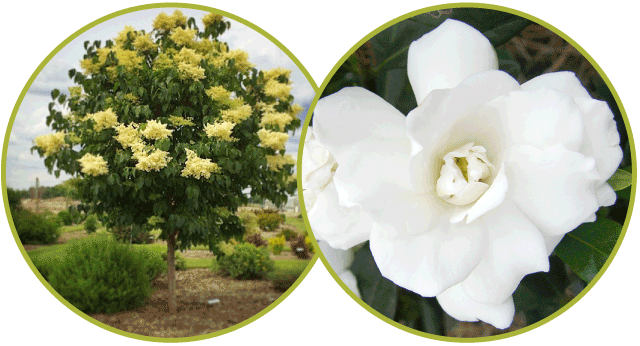 Mulch your plants that require more water to keep moisture in the soil
Cut flowers for beautiful arrangements
Deadhead early Butterfly Bush blooms as they fade to encourage blooms through fall
Welcome the blooms and fragrance of your stunning summer garden.
Pick fruit from Sweet Cherry Pie™ tree to make delicious pies, jams and jellies.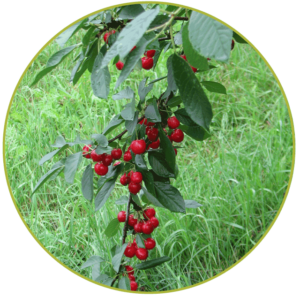 Continue watering adequately until frost.
Pick fruit from Tawara Asian Pear for tasty treats!
Cut panicle hydrangeas, hypericum, bittersweet and coralberry for fall arrangements.
Cover the crown of your plants with wood chips, leaves, etc. for winter protection.
Revel in the multitude of fall colors from your favorite trees and shrubs.
Use Baton Rouge™ Dogwood, Wildfire™ Winterberry and dried hydrangea blooms for winter arrangements and holiday containers.
Enjoy the snowfall on First Editions® evergreens.
Now it's time to plan your spring garden