Take A Walk and Keep Notes
Even if there's snow on the ground, take a walk around your landscape, patio, or any other garden space. Bring a notebook with you and write down areas that need some work. Carving out some time to take in your landscape isn't always possible during a hectic spring. This walkabout will allow you to get the assessing and planning out of the way early and will get you in the great outdoors during a season when it's all too easy to want to curl up by the fire and drink hot chocolate. But nobody says you can't do that when you get back inside!
Look For Opportunities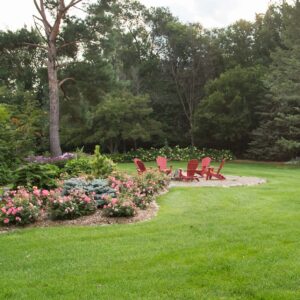 Has a plant outgrown its original home? Have you noticed a corner that looks a little bare? Look for opportunities in your space and add them to the running list. Now is the time to dream and look for what you want out of your spaces. It never hurts to plan big projects early, as well. Next year just might be the year you curate the landscaping around your firepit or replace high-maintenance plants with low-maintenance #RockStarPlants. The possibilities are endless; all you have to do is look for them!
What Are Your Goals?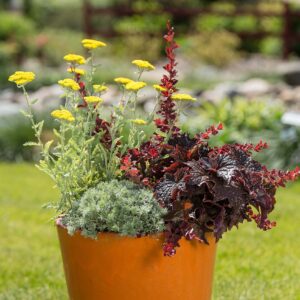 Once you have an idea of what you want to do with your space, take time to outline your goals. For example, what new plants do you want this year, and when do you want them in the ground? What projects are you hoping to accomplish? What do you want to plant in your containers? Setting goals for yourself is a great way to keep track of plans. And who doesn't love crossing things off a to-do list? This winter, a little organization of your thoughts and ideas will make your spring gardening even more enjoyable. Plus, next spring, when you're at your local garden center, you'll already have a list you can work from.
Seek Out Inspiration!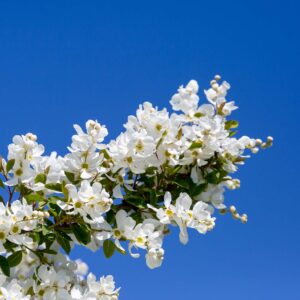 Winter is the perfect time to sit back and get inspired. Make our Inspiration & Resources page a go-to for information about gardening and your favorites in the First Editions® Shrubs & Trees collection. Our Instagram Video series #YardGoals is another great spot to get your creative garden ideas flowing. In this series, we take you to homes to talk landscaping and give you inspiration, tips, and ideas that you can use at home. And, what better way to get inspired than by looking at the beautiful plants themselves? Look through the plants in our collection to learn about their characteristics and where you can find them next spring.
Check Your Calendar
It also never hurts to plan early for what gardening tasks you'll need to complete come spring. If you're looking for a place to start, check out our Gardening Calendar for some great seasonal tips. It's also handy to know when the last frost is in your area, so make sure to check out our list of the average frost dates for each state here.
Ask Questions
Asking questions and finding solutions is part of any gardening experience. Our online resource GardenGab.com is a great place to look for answers to your gardening questions, whether they come up in the planning process or next year when you're digging in the dirt. Browse through questions that have already been answered, or feel free to ask your own. Also, check out our Garden Gab™ video series for how-to, inspiration, and gardening tips all in one place!
As always, reach out to us on social at @firsteditionsshrubstrees with any questions about plants in our collection or if you need some specific advice. We wish you a happy winter and spring planning!