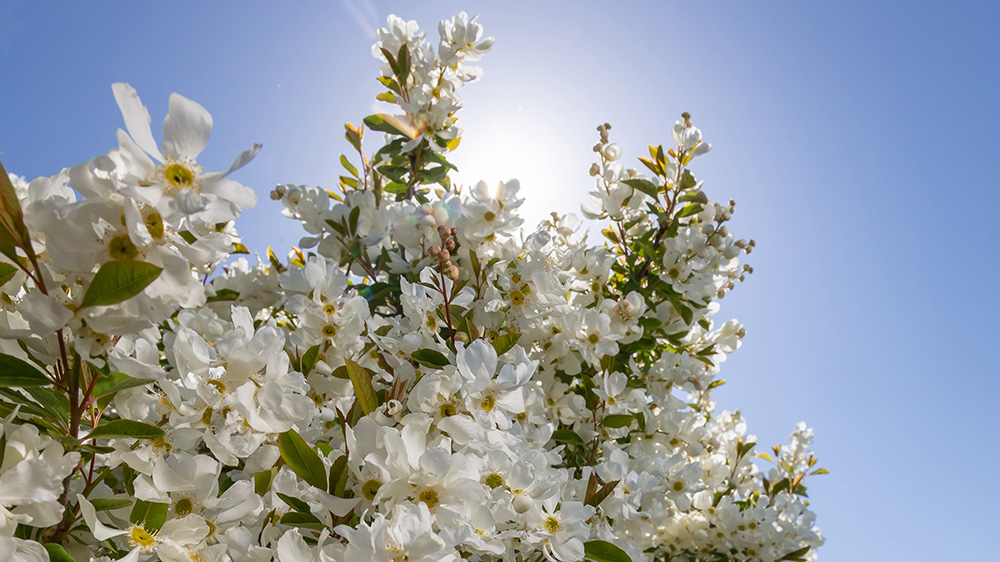 Picking plants that will perform best for each area of the garden is key when creating a garden that functions and looks great all year long. One characteristic that's important to consider and understand before you pick the plants that will make up your garden is the amount of sun or shade they will receive each day. Today we're diving into those garden spots that shine with sun all day long and what plants will thrive in that space. Because the real question is, while you might love the look of a specific plant, will that plant love its home in full sun?
Understanding Sun Exposure
The first step in knowing which plants you can pick for your space is understanding the garden exposure. Exposure is just a fancy way of saying the amount of sun or shade that area receives throughout the day. A great way to determine is by pulling out a notebook and spending a few days throughout the summer keeping track of how much sun or shade your garden receives throughout the day. If your garden receives at least six hours of direct sunlight every day, it is considered a full sun garden. Full sun gardens are common in yards with little to no trees or on the southern side of the yard, where the sun tends to shine the longest.
Know What Plants Thrive in Full Sun
Once you know that you're working with a full sun garden, you can dive into picking the perfect plants. Each plant variety has specific conditions in which they thrive, like Hardiness Zone, soil type, and of course, exposure. So, when looking for plants online or at your local garden center, make sure to look for the words "Full Sun" under the exposure information for that plant.

Sun Loving Plants that are Sure to Shine
The First Editions® Shrubs & Trees collection is packed full of sun loving plants for all different regions and garden needs! Make sure to browse through our plant page, where you can look for that perfect plant for your full sun garden. But, if you're someone who likes a few tips on where to start, we've got you covered. Here are just a few of our favorite plants that will make your full sun garden shine!