Step One: Gather Fall Leaves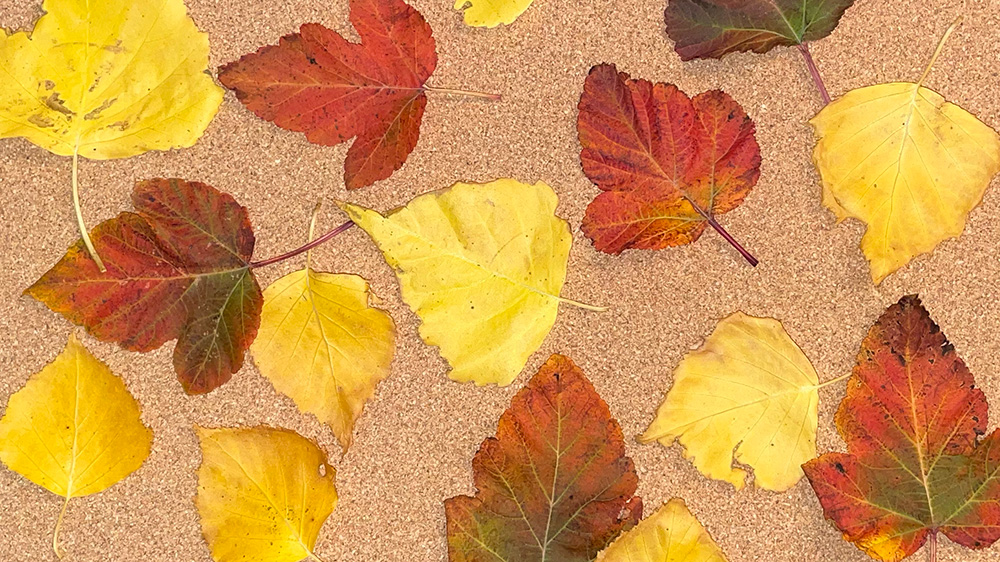 Thankfully, there is no shortage of multicolored leaves in the fall. Take a quick trip outside to forage for the best-looking leaves to fit with your décor. Maybe it's the bright yellow leaves of Parkland Pillar® Birch, the stunning dark orange leaves on Amber Jubilee™ Ninebark, or the bold red leaves of Matador™ Maple. Whatever you choose, look for leaves that are big enough for names and ones, that when displayed, will lay flat so you can read the writing. The First Editions® collection is full of shrubs and trees that provide amazing fall interest, so whatever leaves you choose will be great.
Step Two: Write Out the Place Cards
Lay out your newly foraged leaves on a table or flat surface. You'll be using a paint pen, so make sure to place paper towels or newspaper down to protect the surface from any accidental spills or marks. From there, you can have fun writing guests names on the leaves.
Step Three: Display on Your Table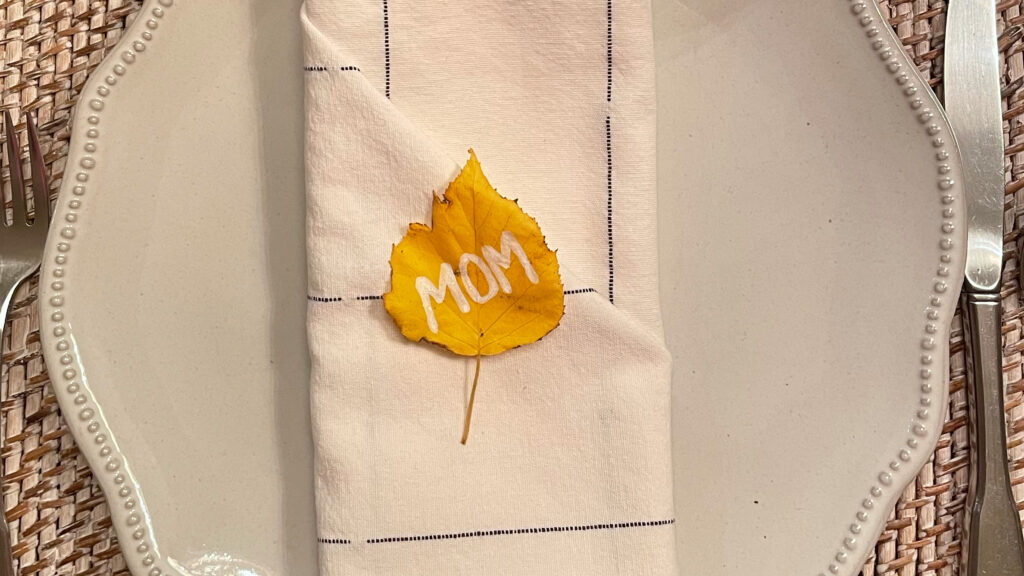 It won't take too long for the leaves to dry, and once they are, they're ready to be placed on the table. Have fun with the placement – maybe it's on the plate, above the place setting, or added to a fun fold of you napkin. Wherever you chose, these leaf place cards will add an extra special fall look to your fall table.
More DIY Fun with First Editions®
Don't leave the garden out of your other fall decorations. Fall is a perfect time to bring aspects of the garden inside to help celebrate the season. Create miniature fall arrangements featuring fall favorites like First Editions® Fireside Ninebark, add hydrangeas to the mix with this fall arrangement featuring Endless Summer® BloomStruck® Hydrangeas, and bring festive fall cheer to pumpkins with fall favorite Autumn Revolution™ Bittersweet. Whatever you decide to do, make sure to share your creations with us by tagging us on @firstedtitionsshrubs on social media. We can't wait to see how you use First Editions® throughout the season!