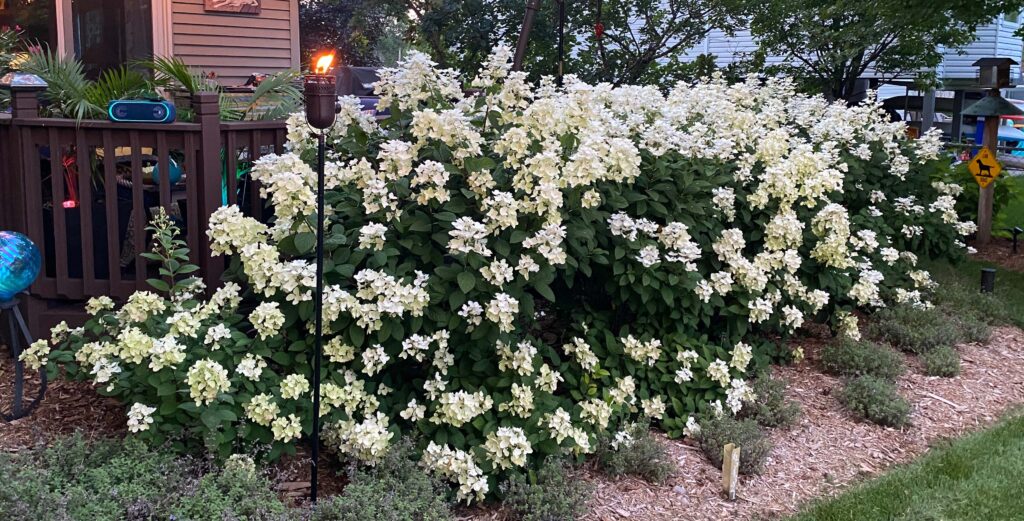 Guest Blogger:
Alec Charais – Bailey Chief Marketing & Product Development Officer
Finding time to gather in summer can be challenging. For anyone in the Midwest, especially, we know that the season quickly transitions into fall once August arrives. So why not enjoy a weeknight gathering, even on a Monday!
I always enjoy hosting friends in the backyard. Not only to enjoy each other's company, but because there is always something in the garden that surely comes up in conversation. This time, the chatter was all about our White Diamonds® Panicle Hydrangea, and for a good reason. It's just spectacular! We planted this small grouping, or hedge, if you will, around our deck to create a visual barrier and define the space, and wow, it has exceeded our expectations.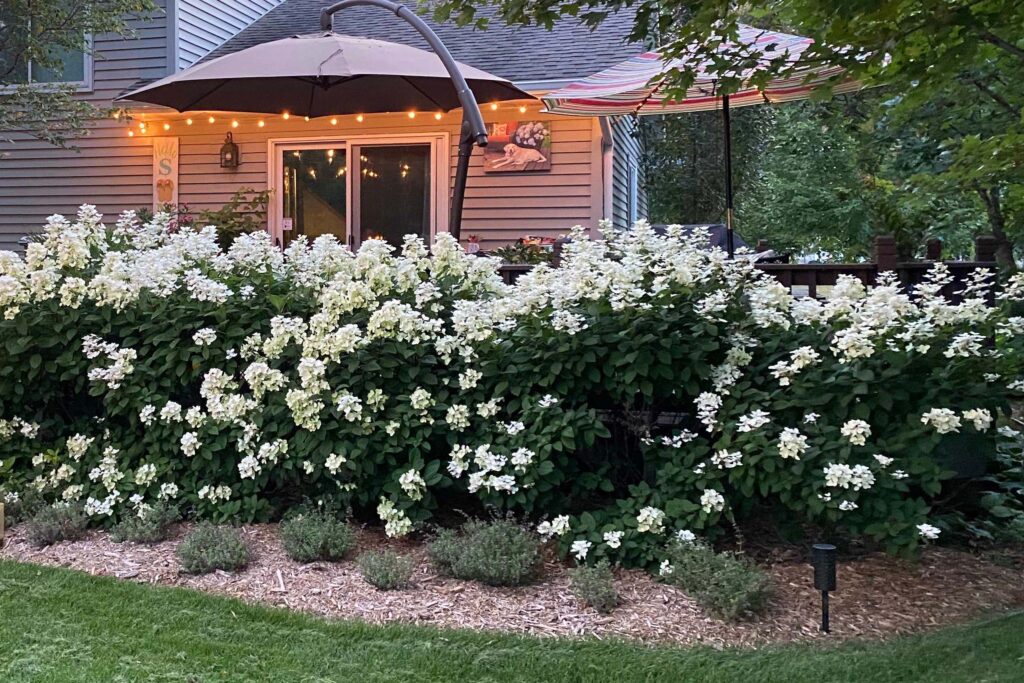 What I love most about White Diamonds® is that its flowers are huge, with thick petals that look good from the moment they start flowering in late July until frost. And, they attract pollinators too! Nowadays, there are so many hydrangeas to pick from, but one of the reasons we choose White Diamonds® was because of their very compact nature. It's not a little cookie-cutter shrub, but it's moderate in size and does not become overgrown. These have kept their shape since planting, and I know they're going to be stunners for years to come.
And the best part, we hardly do a thing to them! They are super easy to grow. I just cut mine back each spring about 1/3 (see this video for a quick tutorial), and that's it. Just sit back and watch them thrive! They are best in full sun to part shade, making them even more diverse. Mix them with other shrubs, roses, evergreens, or perennials in the garden. Or plant them in groups for impact like these, and like at our little garden party, yours will also be the talk of the town.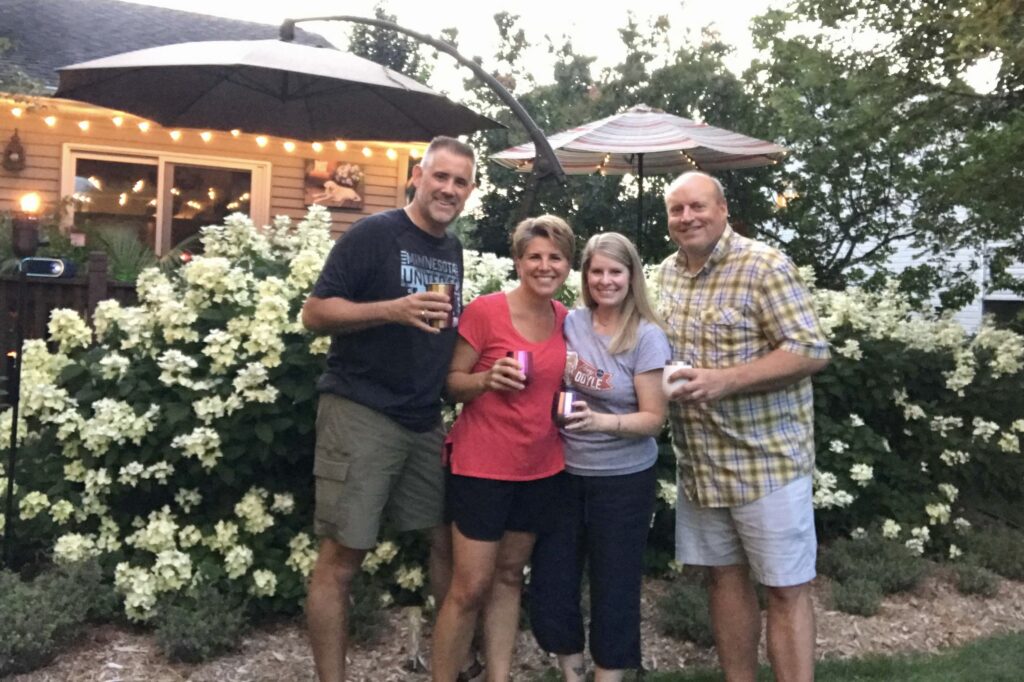 ---
For more information on First Editions® White Diamonds® Panicle Hydrangea, click here!