What is your role?
I am a Head Grower at Bailey Nurseries (the company behind First Editions®), working at Nord Farm in Minnesota. Nord Farm is one of our greenhouse facilities where we grow, test, and trial the plants in First Editions® Shrubs & Trees. In total, I have been with Bailey for about 40 years! As Head Grower I keep the ball rolling, which means staying ahead of the day-to-day activities to ensure that the next step of growing and production is happening on time. I make sure that we are setting and achieving the correct goals, so we produce the high-quality plants home gardeners deserve.
What does a typical day look like for you as Head Grower?
Most days there are one or two "walk through" meetings in different areas of Nord Farm. In these meetings, we review and evaluate the crops and processes that are currently happening. Those walk-throughs help us plan for moving forward for that week and allow us to review what's coming in the next. When making those plans, I always keep in mind our goal of producing the highest quality plant, producing that plant on time, and ensuring its purpose is met. This time also allows us to create and nurture a teamwork atmosphere where ideas are openly and easily exchanged. That's what is so special about working with the team at Nord; we all are passionate about growing the best plants for First Editions® and value our fellow team members to help us get there.
How did you get started in the industry?
I grew up spending most of my time outdoors enjoying nature and growing vegetable gardens. I have a two-year degree in horticulture and a strong passion and interest in plants. I like the challenges of propagation and service that this work entails, especially when working with many different plant varieties and growing programs.
What is a favorite plant you've worked on?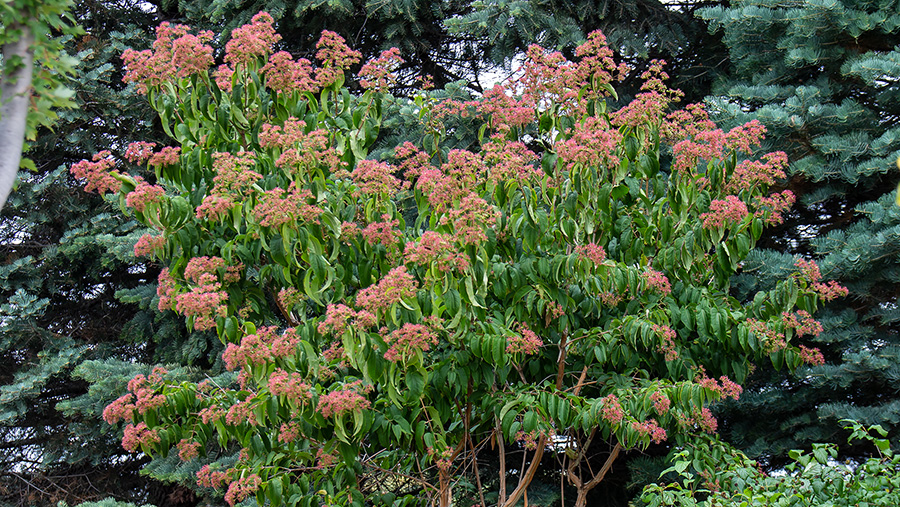 I am a fan of Tianshan® Seven-son Flower. It's wonderful in the garden for its year-round interest and very unique late-season flowering, fruit, bark, and form. (Check out the year-round interest Mike's talking about at the Tianshan® Seven-son Flower plant page! It's really something else!)
What is a plant attribute that you look for? How does it help the home gardener?
I prefer plants that have interest year-round. Whether it's the leaves, flowers, fruit, shape, texture, bark, fragrance, form, you name it. I also prefer plants that do not overgrow the space they are put in. I like to keep track to ensure we at First Editions® have compact, medium, and large selections so that no matter the space a home gardener has, they have options for different areas in their landscape.
If you could tell home gardeners one thing, what would that be?
First, have fun and have an appreciation of all things living. Let your imagination run wild with ideas! Look around and take in the nature around you, as well as other landscapes, then piece together a plan for your yard. And, of course, enjoy!
What is your favorite variety in the First Editions® Shrubs & Trees collection? Why?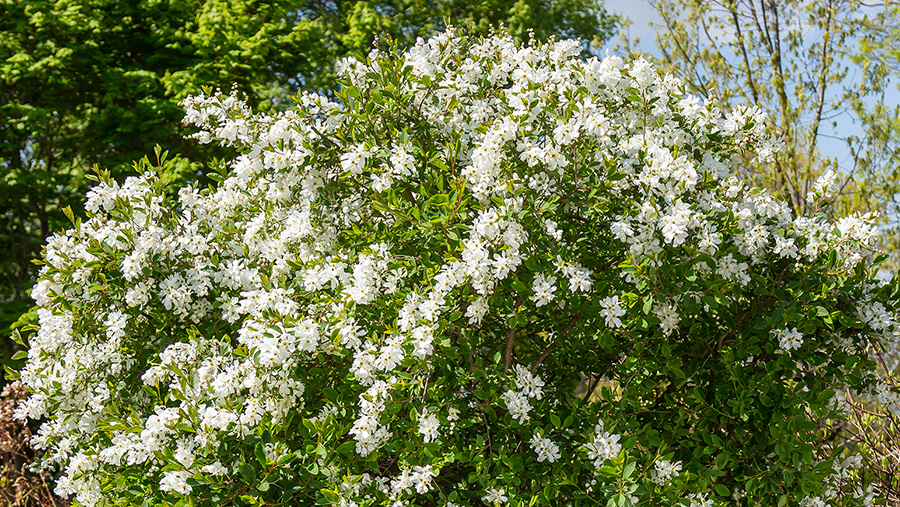 My favorite is Lotus Moon™ Pearlbush. This plant is stunning in the spring for early-season bloom. Lotus Moon™ also thrives in the Minnesota landscape, which is a great benefit to me! If anyone Zones 3-7 is searching for a new plant for their yard, I cannot recommend Lotus Moon™ enough.
Outside your work as Head Breeder, what do you like to do in your free time?
I love to spend time with my family and friends. Whether it's hiking in nature, reading, camping, or enjoying great home cooking.