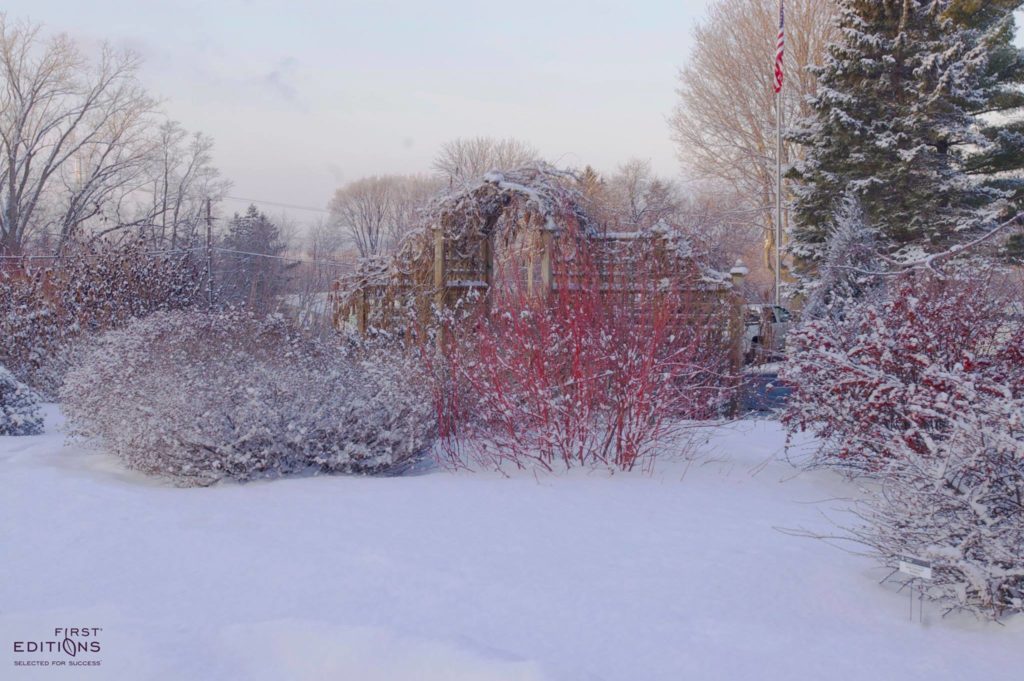 One of the many great things that makes planting with shrubs and trees is that you can extend the beauty of your garden beyond the window of color that annuals provide. Even for those that live in cold climates that are covered in snow all winter, color and texture is easy to achieve by choosing the right plants. The best part of using First Editions® shrubs and trees is that you can get four seasons of color and landscape interest with very little work. Let's dig in and look at some ideas of plants that keep your garden fresh all year long:
SPRING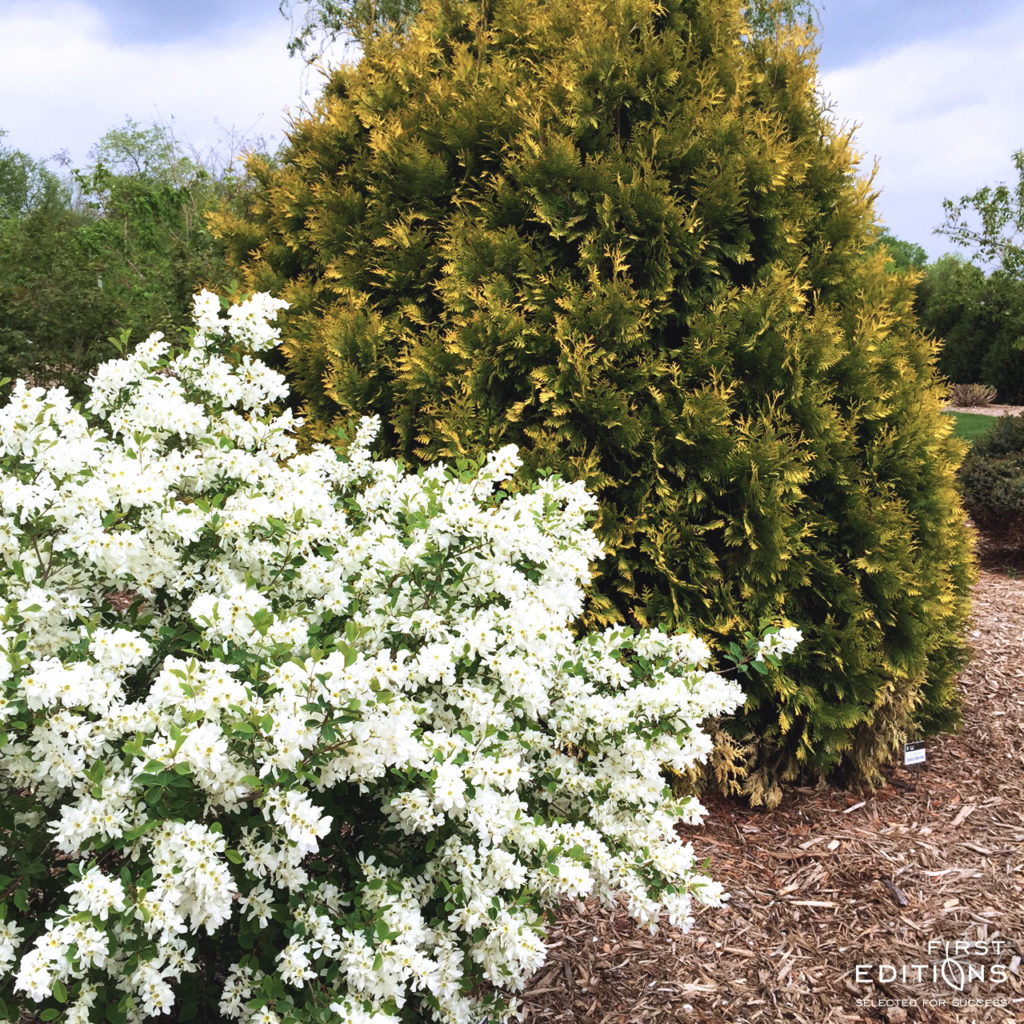 Ah, spring. It's such a refreshing reprieve from the cold dark of winter. So you want to start the growing season with a bang. Make a statement with early-blooming color. Above is Lotus Moon™ Pearlbush, which is a great option for cooler climates. This shrub is hardy from zones 4-6 and is just covered in bright white blooms in April and May, attracting early butterflies to the landscape. It's deer resistant and takes almost no work to maintain. Other great spring-blooming options for cold climate gardens include the new Electric Lights™ Double Pink Azalea, Centennial Blush™ Star Magnolia and Standing Ovation™ Serviceberry. In more temperate climates, try Sweet Tea™ Gardenia, Sparkling Sangria™ Fringe Flower or Spring Lace Viburnum.
SUMMER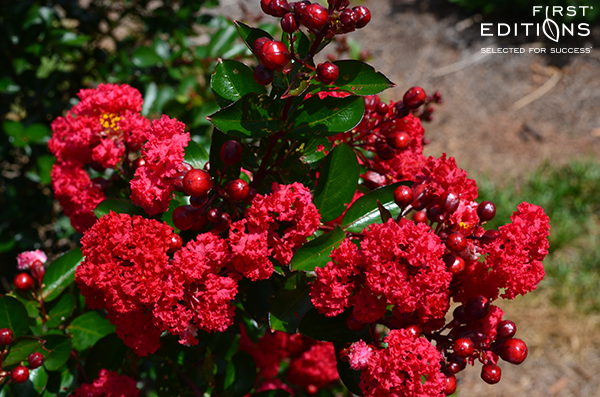 No matter where you are in the country, summer is the season of color. Ruffled Red™ Magic Crapemyrtle is a prime example of the excitement that a garden can provide in warm climates. Who wouldn't want that bright beacon of color in their landscape? As a bonus, the foliage turns a stunning red-orange in fall. Other ideas for most gardens include Diamond Rouge™ Hydrangea, Funky Fuchsia™ Butterfly Bush and Summer Ruffle™ Hibiscus. In cool climates, you can also try Amber Jubilee™ Ninebark and in warm climates Cinnamon Girl™ Distylium.
FALL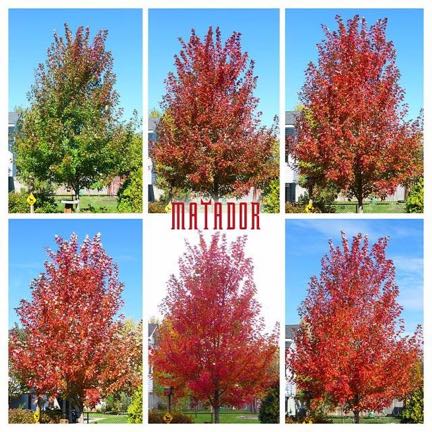 Following the dog days of summer, we can cool down with warm colors in the landscape. Matador™ Maple is a great example of the brilliance of fall, especially in northern climates. There is little more iconic of the cool-climate fall landscape than the blazing oranges and reds of maple trees. Other great plants for fall color in cool climates, especially after the summer annuals wither away, are Vanilla Strawberry™ Hydrangea, Tiger Eyes® Sumac and the gorgeous Autumn Revolution™ Bittersweet vine. In warmer climates, the hydrangeas show brilliantly alongside the fall foliage on Opening Day™ Viburnum and blue blooms of Sapphire Surf™ Bluebeard.
WINTER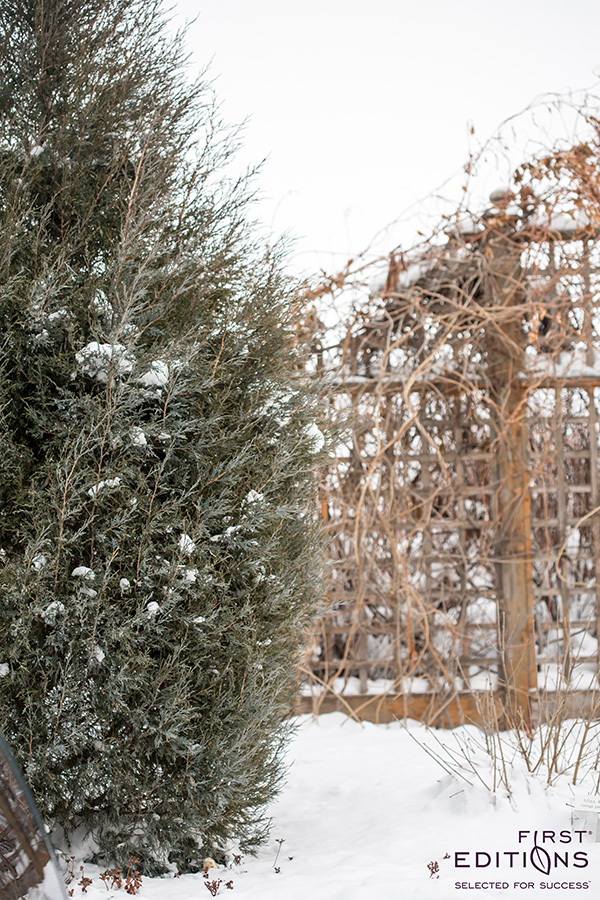 Just because the winter is cold and not really considered a time when you enjoy the garden, the right plant selection can make the winter garden really beautiful. Sky High™ Juniper (above) is a great example of a structural evergreen playing really well with white snow. The blue-green foliage is especially highlighted after a soft snowfall. Also, since we recommend NOT pruning your in fall, they beautifully collect snowfall and give great texture to your garden. No matter what part of the country you live in, red-twigged dogwood like Baton Rouge™ and Cayenne are a blazing burst of red that captures the eye immediately. If you live in a warmer climate, Distylium is a great year-round option, and really shows itself well in winter when they remain evergreen. The newest introduction, Cinnamon Girl™, has shown to be especially cold hardy.Well, there you have it. Easy, right? Pick and choose a couple plants from each season and you'll impress yourself and your neighbors with how incredible your garden looks year round. Want more ideas? Just head over to FirstEditionsPlants.com and look around for yourself! We even have garden plans available to get you started.